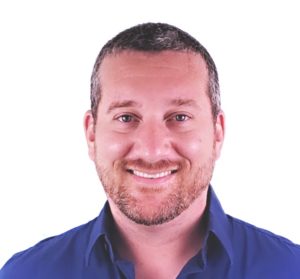 Sam Barnett has been one of the area's top producing real estate brokers for nearly two decades. He holds a degree in Business Information Technology from Virginia Tech. Having owned and sold multiple businesses, Sam sees real estate brokerage through business eyes.
Sam started his real estate career in 2002 with Coldwell Banker, a large national real estate brokerage firm. He later went on to start his own real estate and property management firm which he eventually sold in 2014 to one of the most highly regarded firms in the area.
Sam joined G Brokerage because of its stellar reputation in the commercial real estate industry. Armed with the best tools and the largest database of buyers, sellers, tenants and landlords, Sam has all the resources to provide the finest in commercial real estate brokerage.
Sam's vast experience in the field along with his understanding of the local markets makes him an invaluable asset to his purchase and leasing clients.
Sam is Licensed as A Commercial Real Estate Broker / Agent In NC and SC
Some of Our Most Recently Listed 
Local CRE

 is Below.

The Commercial Real Estate Agents at G Brokerage can help you find the right commercial property.
Stones Edge Land For Sale
jennifer
2018-09-04T22:34:33+00:00